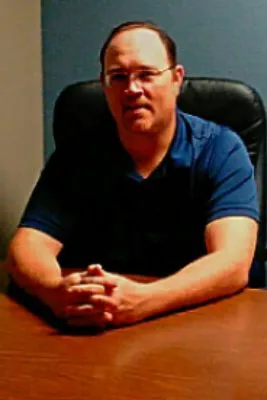 Dr. Jeff Vining
Doctor of Chiropractic, D.C.
Dr. Vining graduated from Parker University in January of 2007 with Bachelor degrees in Anatomy and Wellness in addition to his Doctor of Chiropractic degree and has been practicing since March of 2007. In addition to practicing with other local chiropractors, Dr. Vining opened a private office in Richardson in 2011. While practicing in Richardson, Dr. Vining began assisting with patient care at Casa View Chiropractic Clinic on a part-time basis. In 2017, Dr. Vining came on with Casa View Chiropractic Clinic in a full time capacity.
Dr. Vining lives in the Richardson area with his wife and children. He enjoys an occasional game of golf, watching the Dallas Cowboys and spending time with his sons.
---
Dr. Chad Blackwell
Doctor of Chiropractic, D.C., FNP-C, D.A.B.C.O., F.A.C.O.
Dr. Chad Blackwell grew up in Garland. He has lived his entire life in the Dallas area. He graduated from the University of Texas at Austin in 1991 with a Bachelor of Science in Biology. He received his Doctor of Chiropractic degree from Parker University in 1995. Casa View Chiropractic Clinic was started by Dr. Blackwell's father, Dr. Gilbert Blackwell, in 1963. Dr. Chad Blackwell received his Chiropractic license in 1995, and has been here at Casa View Chiropractic Clinic since then.
Dr Blackwell received a Fellowship of the Academy of Chiropractic Orthopedists in 2001. He was chosen the Texas Chiropractic Association's Young Chiropractor of the Year in 2007. He became certified as a Family Nurse Practitioner in 2018. He is certified by the Texas Division of Workers' Compensation in impairment rating evaluation, and has been one of their Designated Doctors since 1997. Dr Blackwell and Dr Vining use their many years of experience to evaluate and treat many types of neuro and musculoskeletal injuries. They both work closely with all other specialties for a multidisciplinary approach when necessary.